Dai Phong
Established in 1954, Dai Phong was formerly a famous bakery in the South of Vietnam and  with many years of experience in flour import, export and in doing business with leading Japanese suppliers such as Nippon, Chiba, Nitto, Toridge… Dai Phong, under Madam Chi's management (third generation), decided to build its own modern flour mill in 2000 and has emerged to become one of the longest-operating and largest flour millers in Vietnam.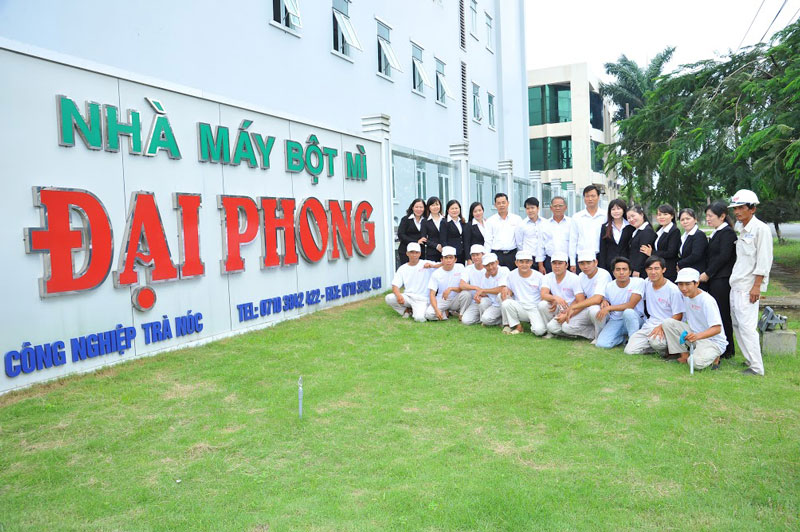 Dai Phong currently has two modern European-standard flour mills in Tra Noc Industrial Park, Can Tho City, with total wheat milling capacity of 480 MT per day, equivalent to 123,000 MT of flour per year. Given the strong continual increase in sales, Dai Phong plans to install a new additional production line of 250 MT per day in 2019 to increase the total flour capacity to 187,000 MT per year. Dai Phong is among the largest private flour millers in Vietnam.
With stringent control of wheat raw material quality and the purchase of wheat in large bulk, we always ensure the highest quality of wheat so that the produced flour is always of the highest quality. To do this, we have been procuring and transporting wheat from all possible markets globally (such as Canada). Additionally, we have also strengthened our R&D activity for better-quality products at a reasonable price. Product quality is always ensured with our commitment in complying with international quality management systems such as ISO 22000, FSSC 22000, HALAL… certified by international inspectors.
One of our strengths is the supply chain. We have a large modern European and USA-standard wheat silo system with total storage capacity of 34,000 MT. In addition to our diverse vehicle fleet, including a flour tank truck, used to transport wheat and flour, we have an inland water port constructed inside the 2nd flour mill in Tra Noc Industrial Park with total loading / unloading capacity of 150 MT of wheat per hour. The port is able to receive vessels and barges of up to 3,000 DWT. The supply chain strengths have allowed us to operate efficiently and reliably for our customers.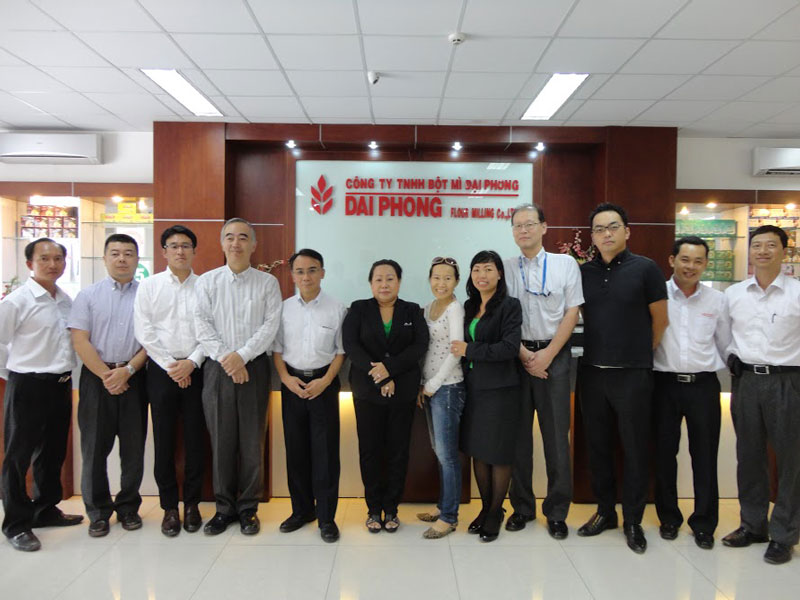 Besides flour, we cooperated with Showa and Itochu to establish International Premix Joint Venture (Intermix) in 2004. Intermix is currently the leading premix manufacturer in Vietnam with the famous brand "Mikko". Intermix has a factory in Vinh Loc Industrial Park, Ho Chi Minh City, where we apply Japanese management system and production technology in order to ensure the highest product quality.
Dai Phong currently has more than 300 long-term loyal customers, including large manufacturers, retailers and distributors such as Mega Market, Co-op Mart, Big C, Lotte Mart, Citimart, De Heus, Cargill, Proconco, CJ, Uni President, Nissin, Vifon, Vina Acecook, Miliket…